Description
Botify is a SaaS company specialized in SEO, whose aim is to give companies the necessary tools to boost their online revenues by making sure all of their website is properly indexed and thus visible to consumers. Our tool allows companies to improve their acquisition and conversion rates by leveraging search engine algorithms as well as by minimizing the time and effort needed to identify and resolve website issues. To achieve this, Botify relies on 3 pillars: -The largest unified data repository in the market, to anticipate and predict the risks of suboptimal referencing. -Artificial intelligence to help you prioritize the different tasks. -Automated implementation of solutions, saving time and efficiency for the teams involved. We help brands reach their customers by making sure their entire catalog is visible to consumers. With more than 500 clients in 30+ countries from varying sectors like Online retail (Fnac-Darty, All Tricks ...), luxury (l'Oréal, Galeries Lafayette, ...), media (New York Times, Le Monde), classifieds (Leboncoin, Vestiaire Collective ...) and tourism (Expedia, TUI), Botify has become a reference in the realm of enterprise SEO solutions. For all of these customers, we guaranteed an increase in online traffic within the first year and a strong ROI (584% according to the Total Economic Impact by Forrester).
Livres blancs / Études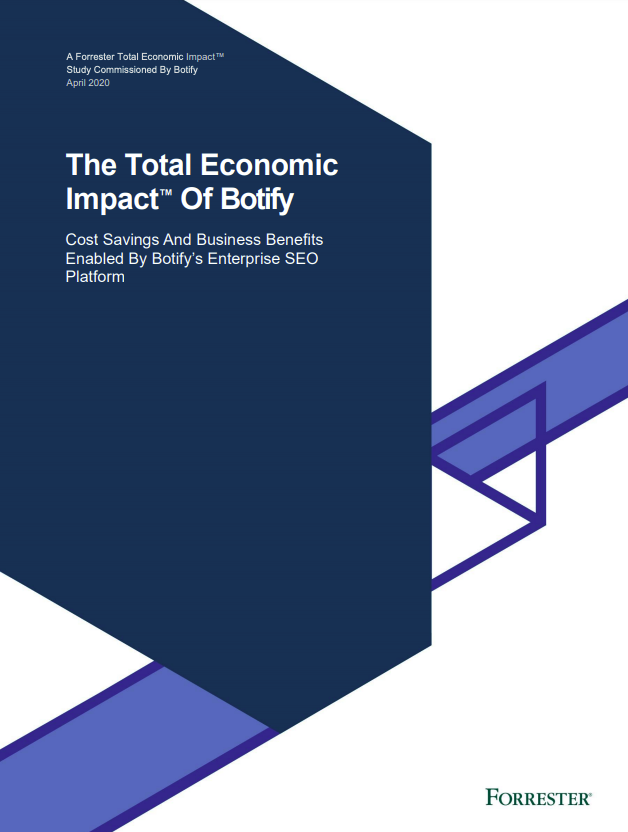 Le Total Economic Impact de Botify (par Forrester)
Télécharger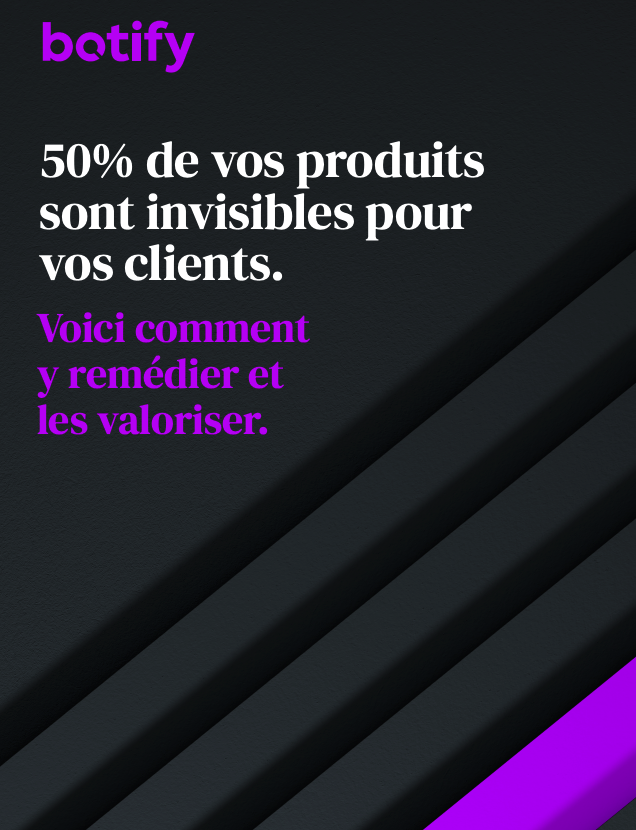 50% de vos produits sont invisibles pour vos clients. Voici comment y remédier et les valoriser
Télécharger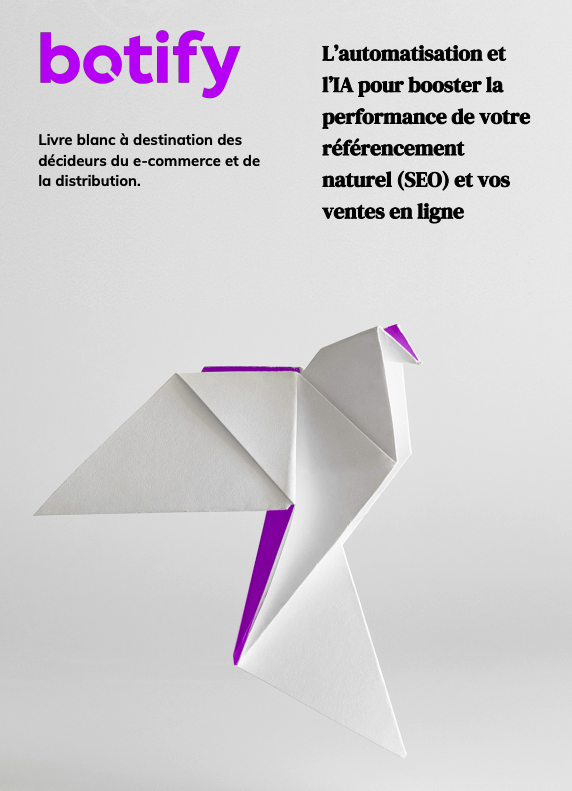 Livre blanc à destination des décideurs du e-commerce et de la distribution
Télécharger
Business cases
Etude de cas - Comment un grand commerçant de la restauration rapide réussit à convertir son trafic en ligne qualifié pour générer des revenus additionnels et un ROI x29
En savoir plus
Comment le pure player du bio Greenweez.com s'est préparé pour les fêtes de fin d'année ?
En savoir plus
LOréal x Botify - L'explosion du e-commerce révèle la nécessité de prioriser la recherche organique
En savoir plus